Forgotton Anne( no, typo there, we assure you) is an indie game that has recently been released on platforms such as the PS4, Xbox One and the PC, and aesthetically, it looks like a game that would be something Hayao Miyazaki would have created.
It takes place in a realm parallel to ours, where lost objects — everything from missing socks to discarded lamps — come to life, hoping to one day be remembered again and return to our world. They're all assigned jobs when they arrive, so you'll stumble across guns who serve as cops and train engineers who are actually plush, purple chairs. Each of these objects, known as forgotlings, is imbued with a magical energy that turns them from a household object into a living, feeling creature. As Anne, seemingly the only human in the world, you have the power to suck that magical force away. She's a police officer, judge, and executioner all in one, attempting to keep the realm in order by punishing deviants. The forgotlings call her "Madame Enforcer."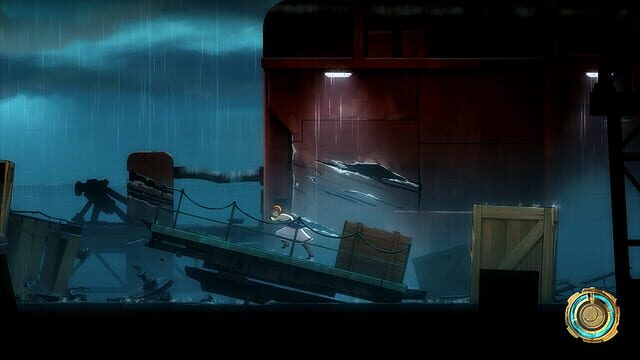 Forgotton Anne is the first game release by Danish Studio ThroughLine Games which was founded by creative director Alfred Nguyen in 2014. Nguyen had studied at the National Film School of Denmark with a dream of becoming a film director, but eventually moved into games, drawn by the storytelling potential that comes from interactivity and player choice. He spent a few years at a mobile games studio, but when he turned 30, he started to have doubts about his path. "Like anybody who grows older, you start to question if what you're doing every day is meaningful," he says. "I was searching for that throughline in my own life, which became the name of the studio."
This game was a combination of two dreams which were film-making and games, merged into a cohesion and is described by him as a cinematic platformer which has more story driven narratives that allow players to interact instead of mindless action that is prevalent in most games. There are two paths that players can pick when playing the protagonist, Anne, which are the more strict and stern Anne, or the more caregiving and merciful Anne, each path will have its own consequences on how the story ends.
The game is a mix between hand-drawn animation and automated means, and the key feature that gives Forgotton Anne its Studio Ghibli influence was likely due to the development of the game being mostly done externally, with lead animator Debbie Ekberg formerly studying under Studio Ghibli animators in a design school in Tokyo.
All in all, this is one of the games you should look out for if you are looking for something engaging and unique to play with.