One of the most iconic individuals in the world, Ingvar Kamprad who founded the world-famous IKEA furniture chain has passed away in Sweden at the age of 91.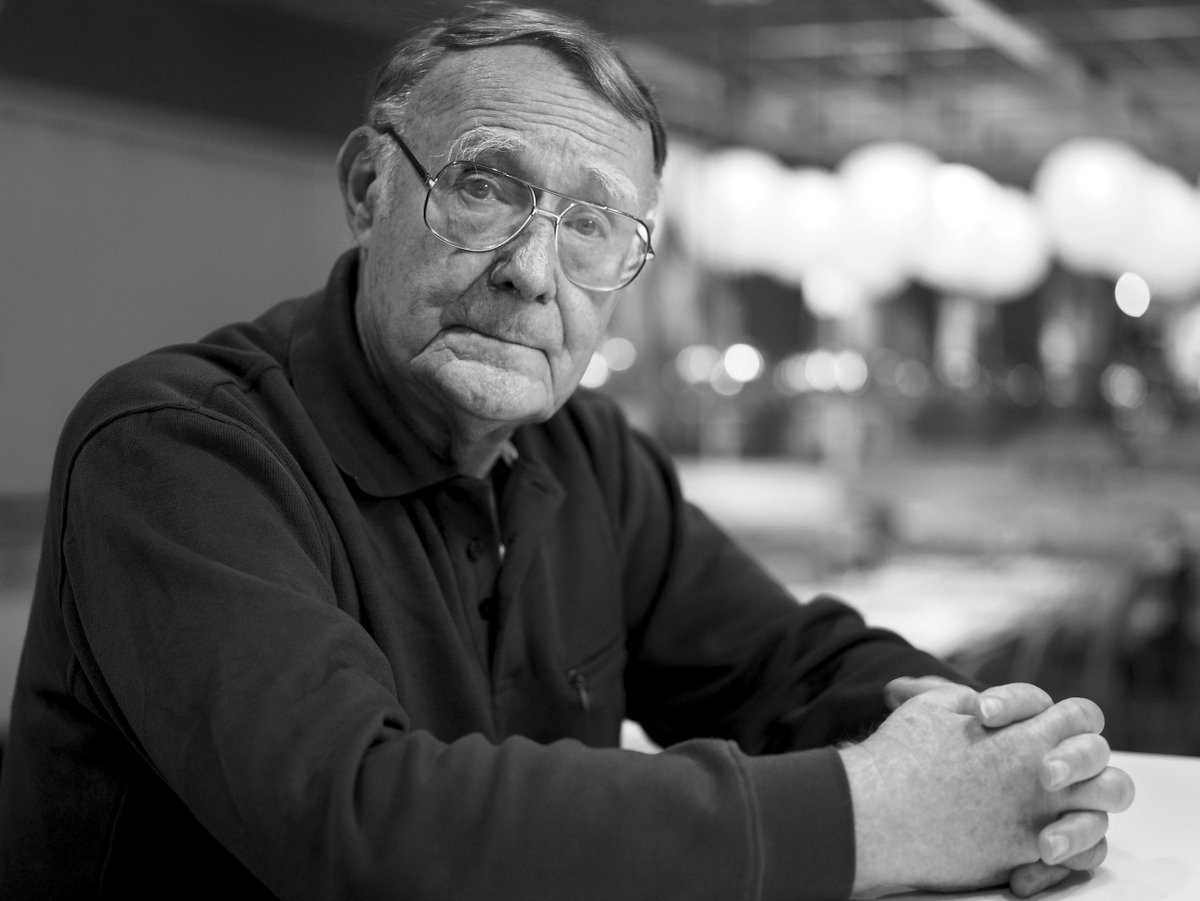 Mr Kamprad was the man who had first pioneered flat-pack furniture and is considered one of the greatest entrepreneurs of the 20th century. The billionaire, who was born in 1926 in Smaland, founded Ikea at the age of 17, whereby he had used some of the money that was given to him by his father as a gift for doing well in school despite his handicap of having dyslexia.
After his death, IKEA released the following statement:
In a statement on Sunday, Ikea said that Mr Kamprad had "peacefully passed away at his home".

"He worked until the very end of his life, staying true to his own motto that most things remain to be done," it added. Mr Kamprad eventually stepped down from the company's board in 2013, at the age of 87.

"Ingvar Kamprad was a great entrepreneur of the typical southern Swedish kind – hardworking and stubborn, with a lot of warmth and a playful twinkle in his eye," the company said.

His company's designs became popular in part because of their simplicity and value.
The idea to create flat-pack furniture came about when Mr Kamprad first saw an employee remove the legs from a table to fit it into a customers car.
Jeff Banks, a furniture designer, had stated how this invention had radically changed the way people made and designed products for home usage, there were many who had tried to copy this winning formula albeit doing so unsuccessfully. One of the key features of this flat-pack would be its good use of recyclable products.
IKEA was first founded in 1943 and it has now 389 stores globally. The name was first created by mixing Mr Kamprad's initials (IK), together with the farm he grew up on Elmtaryd (E) and the nearby village of Agunnaryd (A). Today the company retail sales totalled 36.4 billion euros. Its flat-pack furniture was known for its affordability and picture based assemble instructions.