Not all animations are created equal, and with the rise of Netflix and their foray into foreign media, they have been pretty active in the animation department as well, teaming up with Japanese studios to produce high-quality animations. Today, we would like to share with you some animations created on Netflix that's worth the watchlist and some others that might just have been added to Netflix
Little Witch Academia
Starting off strong would be with this amazing anime title called Little Witch Academia. The first thing going through your mind would be why would you want to watch a cartoon about little girls going to witch school, we would like to correct you, however, that this is anime, not a cartoon, which is fundamentally a huge difference.  Little Witch Academia takes a simple story whereby an average girl called Akko aims to become a witch after watching a performance by one of her idols.
Think of it as Harry Potter the animation except there she is not born a wizard and everything is in Japanese.  The studio producing this is Trigger which made the recently popular Kill La Kill anime series which made headlines. But coming back to this, why should you watch this series? The animation quality and the soundtrack that's for sure. The details within the animation are amazing and the music for each scene complements the animation perfectly.
Castlevania
This choice is a bit of a misnomer, as we initially had mixed feelings about this animation. Based on the famous game from Konami, the story revolves around Trevor Belmont, the last member of a family of monster hunters who roams the land to rid the world of Dracula's monsters.
The action sequences are definitely top notch, but at times it seems that the mundane details are often left shoddy which makes it disorientating at times. Story-wise however, they could do no wrong here as the wealth of lore from the original games just fills up this world with countless nostalgia and depth.
Bojack Horseman
While this is definitely one of the animations on the top of our list, we suggest you enjoy other more light-hearted animations before jumping into this seemingly innocent series. This is as close as you can get to jumping off the deep end of Netflix's pool of series to watch in terms of animation.
Featuring the voice of Will Arnett, Alison Brie and countless other Hollywood stars, Bojack Horseman is a story about a socially dysfunctional anthropomorphic horse who became popular from a successful sitcom. the animation delves into his daily life as well as misadventures. Take note however that this animation has crude jokes, foul language, and sexual content.
If you can surpass those requirements, then there are parts of the series that can be downright depressing while at other times rather thoughtful. It is definitely a series you would only watch with your closest friends or by yourself.
Knights Of Sidonia
Looks like we are back to Japanese animation, and this is one of the animes that were recently brought in to Netflix. This story takes place on a moving asteroid retrofitted as humanity's last vestige lives, as the Earth had been destroyed by an alien species called Gauna.
One of the cool features from this series is the animation is based on 3D cell shading technology which unlike other 2D animation, gives viewers a different perception on the animation as everything is in 3D with CGI implemented. The action scenes are slick and robust and for sci-fi fans out there, this is one of the few animations that uses real physics as part of its world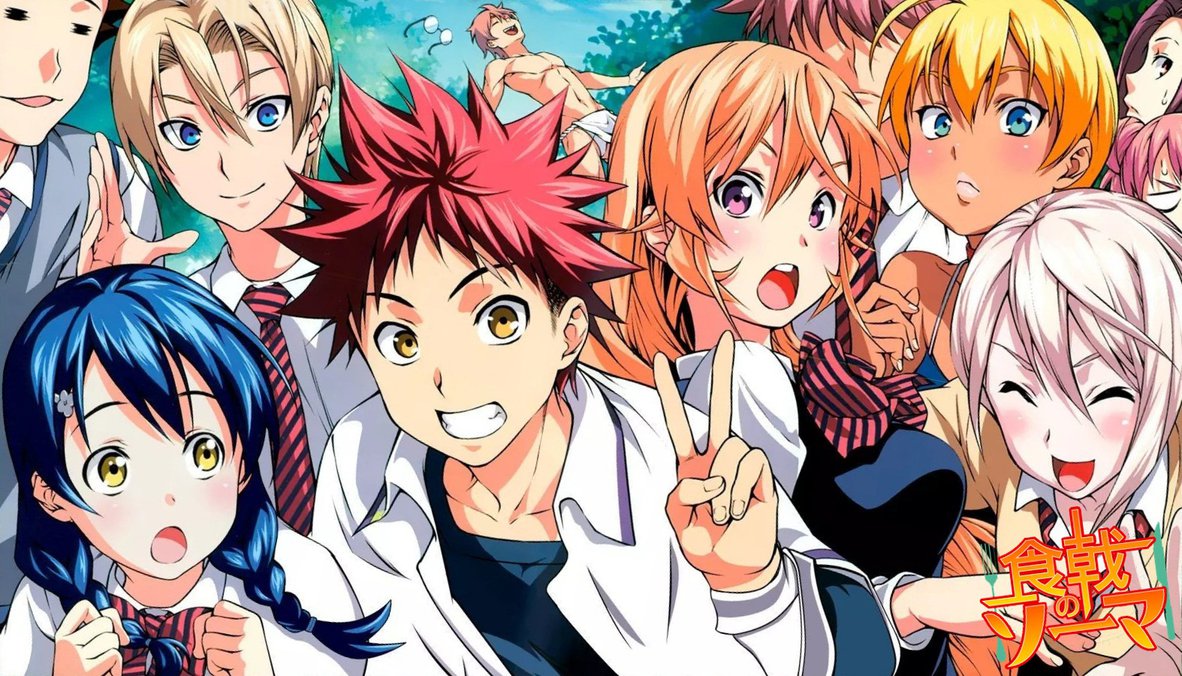 Shokugeki no Soma
Last but not least on our list is Shokugeki No Soma(Food Wars!). If you remember Iron Chef from the days of old, you can probably come to enjoy Food Wars which is basically that but in animation form.
The food is cooked to beautiful proportions and the reactions from each dish is sensually tantalising as the series characters will show you. This is an anime for those looking to just sit back and enjoy the glorious comedy that is Soma.