Before all else, the internet is now one of the main footholds of a household, as, without it, those living inside would be left bored out of their minds, and heavily inconvenienced. However, one of the greatest banes to setting up your household internet is the router set up which to the inexperienced feels like an unsolvable math problem. This is where the new LINKSYS WRT1900AC Dual Band Wi-Fi Router comes in as it comes with some cool new features aimed at simplifying the user experience, as well as providing powerful router performance.
Specifications
Frequency: 5Ghz & 2.4GHz

Processor: Dual Core ARM processor

Ports: USB 3.0 x1, USB 2.0/eSATA x1, LAN x 4, WAN x 1

Dimensions: 9.68 x 7.63 x 2.04-inches
Design and Usage
Fresh from the box, the WRT1900AC Dual Band Wi-Fi Router looks like any router out on the market today. It has a black and blue hue which seems to be a classic design from Linksys. Under the hood however, is one of the best home routers available on the market if you are willing to pay the price, as it is equipped with a 1.2Ghz ARM-based dual-core processor with 128MB flash storage powered by 256MB RAM, Additionally, this router is able to support third-party firmware due to its open source system using the OpenWRT.
This device comes with 4 antennas which are capable of delivering speeds of up to 1,300Mbps on the 5GHz band and 600Mbps on the 2.4GHz band. Port-wise, this router has four Gigabit LAN ports and one gigabit WAN port, as well as one USB 3.0 slot and another slot for either USB 2.0 or eSATA. This is one of those rare cases whereby your router can connect to two external storage devices at the same time.
Performance
Setting up this router is made way easier compared to conventional routers. By downloading the Smart Wi-Fi app, you can now setup your router via your phone, without plugging and unplugging the router incessantly. From the application, you can also set guest modes and parental controls to further regulate your router usage. You can also prioritize which device gets a burst of speed if you have multiple devices connected.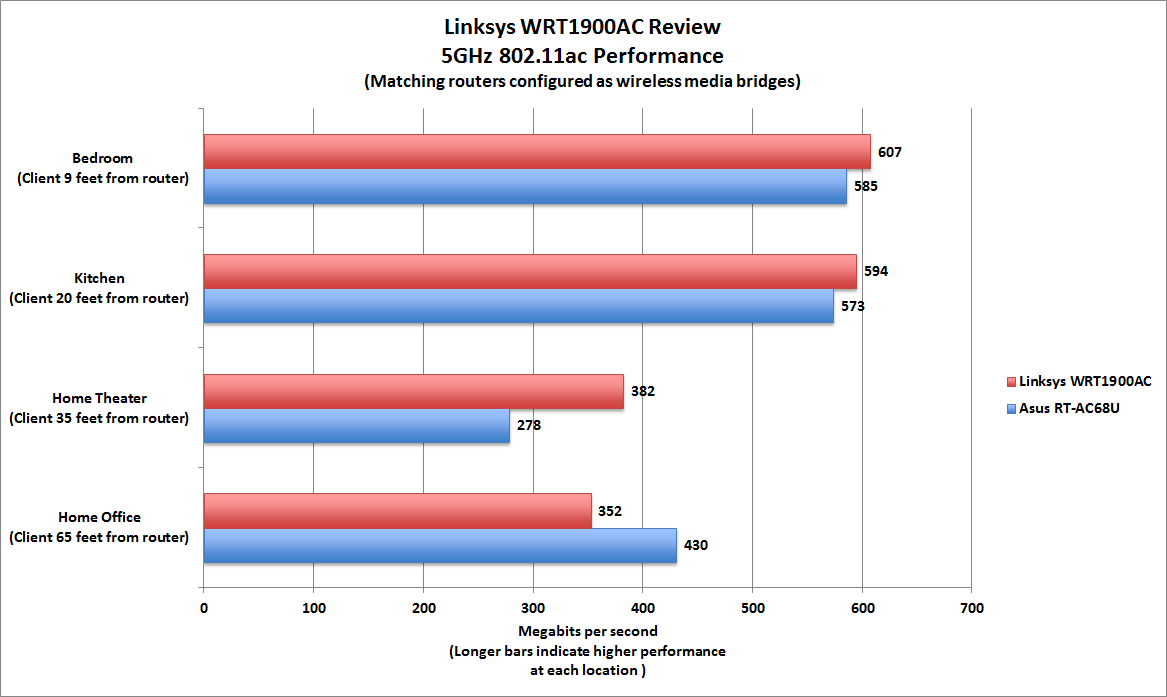 As for the connection speeds, our test has shown we have one of the best home coverages yet, as well as blistering fast speeds. Thus far, we are able to get our Wi-Fi signals regardless of where we are in the office.
Conclusion
The WRT1900ac Dual Band Wi-Fi Router is certainly one of the top performers within its category, albeit the steep price if you need a router that can cover your home, this is one of the better ways to do it.