Yesterday, a rare lunar event called the Super blue blood moon had occurred, which excited many avid skywatchers.
A blue moon is a term given when the second full moon of the month occurs, and the blood term is when the moon turns red due to the deep red colour of sunlight that passes through the Earth's atmosphere as it illuminates our friendly Moon.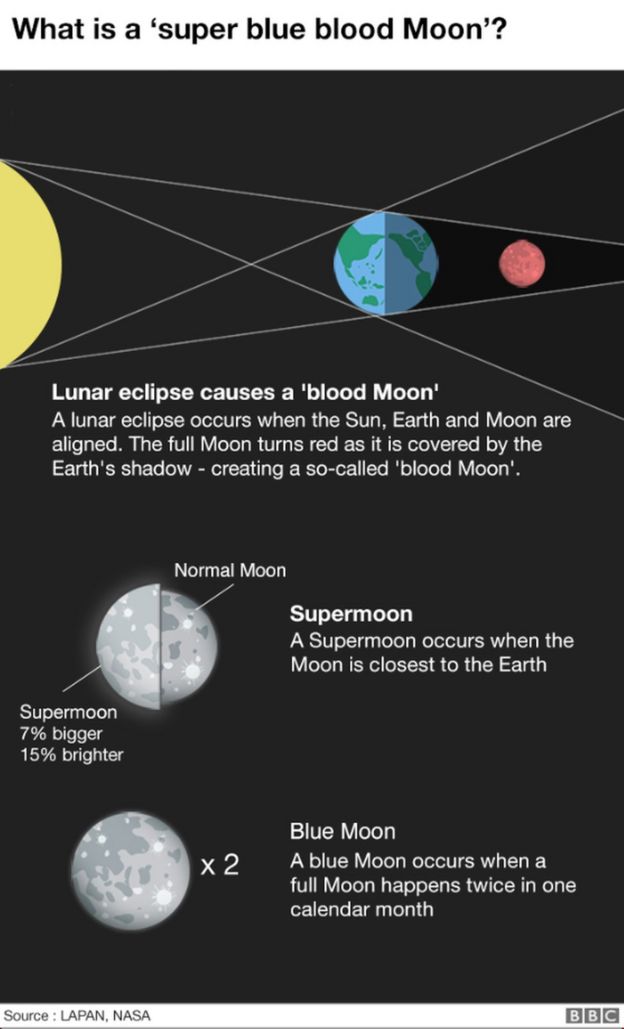 The red glow produced by this phenomenon illuminated blue skies and gave red sunsets, and with the Moon being in its closest position to Earth in its elliptical orbit, we also have a SuperMoon event where the moon is actually larger than it seems while shining brighter, unlike other full moons nights.
That's not all the news about the moon we have today, as Donald Trump had stated in December he has plans to revisit the exploration to return to the Moon by directing Nasa to plan a crewed mission to the lunar surface for the first time since 1972.
In India, the ISRO, is set to launch and land a rover on the lunar surface later this year, while from China, the Chang'e 5 mission will be aiming to bring back moon samples to Earth for the first time since 1976. Many are saying that this year would be the global revival of space exploration. Considering the Moon is only 3 days away in terms of distance via space shuttle, it is the ideal way to restart the curiosity in space exploration.
Looks like the space race might be happening yet again this year.