Guys, breathe. Because this news will knock you right out of your seat. Ready?
SINGAPORE HAS SHOVED OUR BELOVED DISH INSIDE A BURGER!
Yes, our dear Nasi Lemak has now turned into a McDonald delight. A moment of silence please.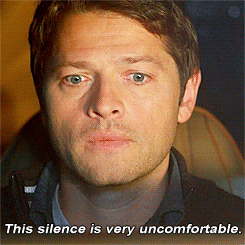 The all new burger is available in Singapore only for a limited time. It was apparently launched to coincide with the Singapore Food Festival 2017 (some other sources say it was launched in conjunction with their national day – we can't be sure and that's not the point).
We've all seen plenty of weird food combinations but this just knocks the ball right out of the park (to Timbuktu to be precise). The burger is apparently made out of "a coconut-flavoured chicken thigh patty, fried egg, caramelised onions and cucumber slices topped with sambal sauce and served between semolina buns." The culturally inspired, Frankenstein-ish burger went live as of the 12th of July.
I mean, it's not like we have never thought about cultural mash-ups, right? We have our local KFC making chicken rice (and pretty much rice with everything on the menu) , McDonald's serving up Bubur Ayam and Cakoi. And remember when Pizza Hut got creative with Tandoori? It's a fast food thing. They adapt to local taste.
I know what many of you are already thinking at this stage. Nasi Lemak is ours (!!!). How could they..? Why would they..? And so are Chicken Rice and Chili crab …. Dear god why…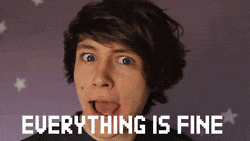 You're not alone, our Tourism Minister Ng Yen Yen shares the same thought. In 2009 she sparked up some massive fury with neighbouring Singapore when she told media reporters that Nasi Lemak, Laksa and Bak Kut Teh are uniquely Malaysian and are synonymous with Malaysia's identity but they had been "hijacked" by other countries.
"We cannot continue to let other countries hijack our food. Chilli crab is Malaysian. Hainanese chicken rice is Malaysian. We have to lay claim to our food," she claimed.
Needless to say, both regions began debating the origins of those dishes, relating them back to their own culture. Then again, food rivalry has always existed between us nations.
To soothe your ruffled feathers and possibly bruised ego, here is what a wise Chopinand had to say about the origins of food:
"In an increasingly transient world, I believe the origins of food are becoming less relevant although I can appreciate why some food lovers would want to lay claim to the roots of its beginning. There is nothing wrong in having a strong sense of national pride for one's own national cuisine. Having an appreciation for food culture and its origins is part of enjoying the taste of food in itself."
Pretty wise, huh?
Alright Singapore, hats off for doing the unthinkable. The next time any of you find yourselves on the island, perhaps give the burger a try and let us know how it fares in comparison to our Nasi Lemak Bumbung or Antarabangsa.
My 2CENTS? I think we're going to stick to the traditional way of consumption. Tee hee.